The Department of Art History and Archaeology
Université Paris 1 Panthéon-Sorbonne

The Department of Art and Archaeology's courses cover art, archaeology, and the performing arts. Archaeology extends beyond the classical and mediaeval to pre- and proto-history, Oriental, African and Meso-American archaeology, and environmental sciences. Art history here also includes studies of architecture, cinema and photographyVocational courses are also offered in Conservation and Restoration of Art Works; Architecture and Gardens.
The Department of Art and Archaeology will lead WP3 on The uses of the past and participate in the thematic studies on the framing of national museums, the museology of Europe and national museums, history and a changing Europe.
Partner:

Dominique Poulot
Professor in History of Art (History of Cultural Heritage). He is a senior member of the Institut Universitaire de France for 2007-2012 and has an expertise in heritage studies, uses of the past and museum studies. He is the director of the M.A. Programme in History and Politics of Heritage and Museums at Paris1, and the joint director of the Museum Studies M.A. - a dual degree Paris1/Columbia University.
Email: Dominique.Poulot@univ-paris1.fr
Research assistants: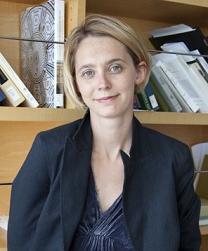 Felicity Bodenstein
University of Paris I Panthéon-Sorbonne
Felicity Bodenstein's research interests involve the history of museums, archaeology and art history. She is currently finishing her phd on the Cabinet des médailles of the Bibliothèque nationale de France. She will be contributing to WP2 with national reports on France, Switzerland, Belgium and the Netherlands and will be working on WP3, looking at history museums in France and Germany.
Email : felicitybodenstein@gmail.com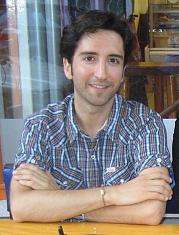 José María Lanzarote-Guiral
University of Paris I Panthéon-Sorbonne

José María Lanzarote has a Ph.D. from the European University Institute (Florence, Italy). He holds a Master in European Studies from the Collège d'Europe (Natolin, Poland), and a degree in history/archaeology from the Universidad de Zaragoza (Aragon, Spain). His academic interests cover the history of human sciences (with an emphasis on prehistoric archaeology), the construction of national identities, and heritage studies. In the framework of EuNaMus project, he focuses on the history of national museums in Spain. He also works on EuNaMus wiki on contested heritage.
Email: Jose.Lanzarote@EUI.eu