Title:
NaMu; Making National Museums Program; Setting the Frames; 26-28 February; Norrköping; Sweden
Editor(s):
Peter Aronsson: Culture Studies, ISAK, Linköping University, Sweden Magdalena Hillström: Culture Studies, ISAK, Linköping University, Sweden
Series:
Linköping Electronic Conference Proceedings
Publisher:
Linköping University Electronic Press; Linköpings universitet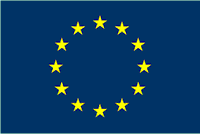 Financed by the European Union
Marie Curie Conferences and Training Courses
http://cordis.europa.eu/mariecurie-actions/

NaMu. Contract number (MSCF-CT-2006 - 046067)
The purpose of
Making National Museums (NaMu)
is to develop the tools; concepts and organisational resources necessary for investigating and comparing the major public structure of National Museums; as created historically and responding to contemporary challenges of globalisation; European integration; and new media.What are the forces and values of traditional national display in dealing with challenges to national; cultural and political discourse? This will be achieved by a series of conferences providing a venue for younger scholars and eminent researcher to gather and develop the multi-disciplinary competence necessary to understand and compare the dynamics of national museums in a framework of a broadly understood historical culture and identity politics
Setting the Frames was the first workshop in a series of six international conferences. The papers presented are published in the proceedings of LiU E-press.


NaMu; Making National Museums Program; Setting the Frames; 26-28 February; Norrköping; Sweden
Author:
Peter Aronsson, Magdalena Hillström
Title:
NaMu; Making National Museums Program; Setting the Frames; 26-28 February; Norrköping; Sweden
Note: the following are taken directly from CrossRef
Citations:
No citations available at the moment